Getting Organised, Bullet Journaling & Nu Notebooks Review
Getting Organised
I have been determined to get myself more organised this year. I feel like since having my daughter, well just children that I tend to be running around like a headless chicken some days. But this is not always the case. I used to very organised! I started off my career as a PA and eventually progressed to manage a team who delivered marketing services to 20+ clients. There was no way I could manage that if I was not organised!
I think the difference is that perhaps I don't regard being at home with the same mindset. I don't apply some of the techniques I used to use to organise my work to my home life. So over the last few weeks I have started to change that.
It started when I got my new Filofax from Pen Heaven. Each week I write a to-do list and I now check on it every single day to make sure I am getting through all of the things that I need to.
However, a few weeks ago I was approached my Nu Notebooks to review some of their notebooks and they started to talk to me about bullet-journalling. I'd never heard of bullet journalling before, so I decided to do some research.
Bullet Journaling
Before I start to talk about it, I would highly recommend you check out Bulletjournal.com as they have got a really comprehensive guide on how to do it and how it works and can explain it ten times better than I can. I have to confess, I'm not fully sure I understand it properly yet, but I find the concept really interesting. Bullet journals are about doing things rapidly and easily. I tend to have multiple to-do lists for different aspects of my life, working, blogging and family, so I could see this working well for me. So I am going to look into this more and give it a try. Does anyone have any tips for a novice bullet-journaller?
Nu Notebooks
I have been sent three notebooks from the Nu: Era collection. I do love a new notebook, I think it stems back to my school days when I used to get excited to start when it was time to start a new exercise book. Which is a great kit to help me get started on my bullet-journalling journey.
The first is their style slim journal in mint. This has a PU, leather look cover, with an elastic closure and ribbon bookmark. It is also lined inside. I think is probably my favourite of all three.
The second is this fab hot pink denim slim journal with mint detailing, I love the colour contrasting on this one.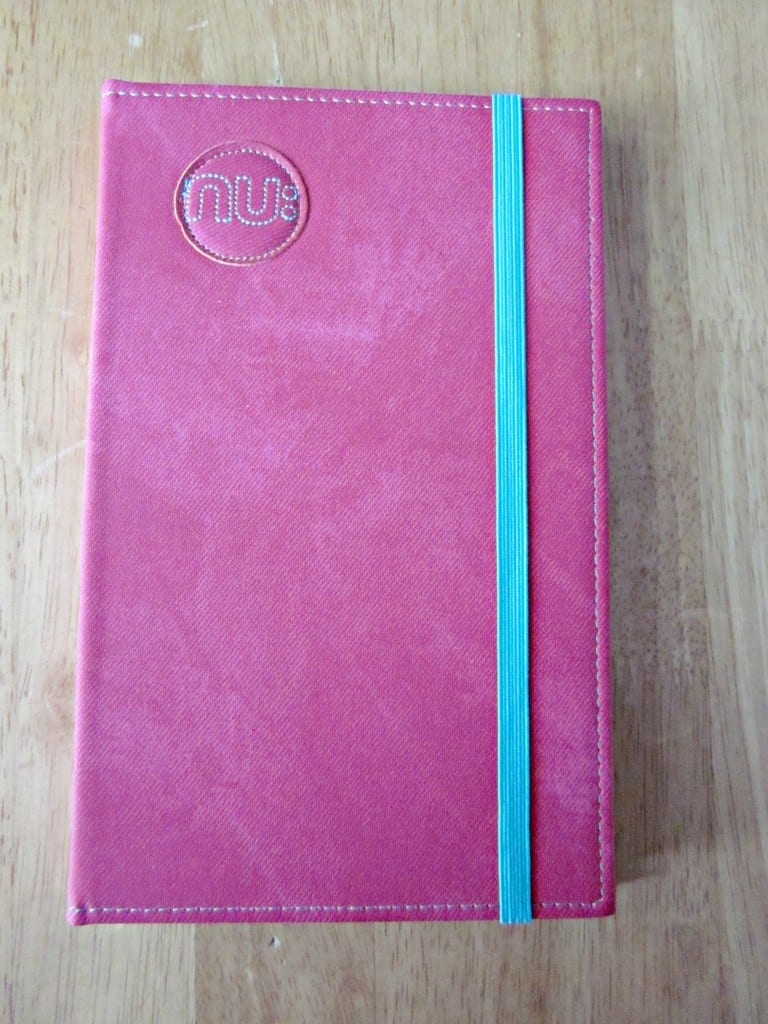 Finally, the third is this connect notebook which is a much bulkier book, lined and punched with a margin. A great notebook if you're a student. Also nice and thick with a 100gsm thickness to the paper.
A lovely set of notebooks for me to get stuck into journalling with! 🙂
*Disclosure: Nu Notebooks sent me these notebooks for the purpose of this review, however, all opinions are my own