Handbag of the Month
I have no shame in admitting how much I love handbags. Giving up work and having two children has put a serious dent in my handbag budget, but it doesn't mean I don't lust after them… Repeatedly. Handbag of the month is where I pick a bag that has caught my eye for this month, even if I can't afford to buy it! 😉 Some might old, new, cheap, mega expensive… This is simply all about bags I love. 
---
Pick of the Month – February 2016
Radley Sweetheart Bag for The British Heart Foundation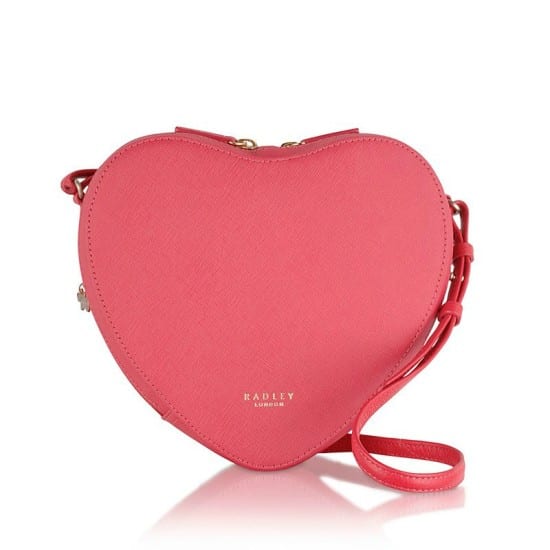 Radley Cross Body Sweetheart Bag £129
Any of my friends will tell you that I love Radley. I also love fun and colourful handbags. When I saw this bag, it immediately caught my eye. How cute it this little heart, it would be great for weddings or occasions. It was originally designed for the very stylish Pippa Middleton, and you can now purchase it yourself. Even better, is that all profits from this bag go to the British Heart Foundation. Now that's an excuse to buy a handbag if ever I saw one! With Mother's Day just a couple of weeks away, now is the time dropping hints to your other half or even getting one for your lovely Mum?
*Disclaimer – I receive no financial compensation for this feature, it is simply about bags I find and love.