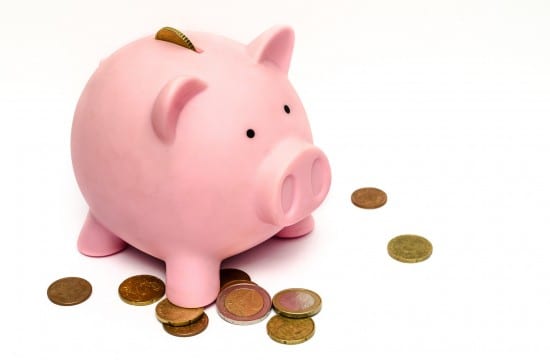 Do We Need To Say No To Our Children More?
At the weekend I read a very interesting article on a Australian news site – The Sydney Morning Herald – 'She terrorises us': How parents are under siege from their entitled children. It is an interesting article on modern day parenting and it took me a while to process it, because I didn't know how I felt about it at first.
The basis of the article is that there is a generation of children growing up where their parents have rarely told them no. This can be around the way they behave or when it comes to buying the newest toys or gadgets. The reasons for this type of parenting is numerous, but the article seems to hint at modern fast paced life. Where it is easier to say yes and do things for your child when time is limited. Or to want buy them new things in a more affluent dual income household, or because parents simply want their children to just be happy. But because of this parenting style the children have developed into violent teenagers hitting or acting out if they don't get the items they need in their lives right now. This is then leading to larger scale problems in adulthood to depression and mental health issues.
This is really interesting and in some ways I can say my husband and I are raising our children differently from the way our parents raised us, and in other ways not so much. The word no is a tough one to introduce, one I found easier for my son than for my rather outspoken toddler daughter. But a lesson that needed to be learnt never the less.
It is actually something we have recently discussed in our house. The fact that we don't want our children to grow up – in want of a better word – spoiled. It started after Christmas. My son got a lovely scooter from Father Christmas, with super dinosaur accessories including a dinosaur head on the handle bars and dinosaur wheel trims. A present he was thrilled with. After Christmas he (politely) asked if he could have the matching bell to go with it. On the surface of things the bell is a mere £6 and if I had thought about it something I would have purchased at the same time as buying the scooter. But the question made me pause. My son had just received lots of lovely presents for Christmas, it didn't sit comfortably with me to just buy him another item – even if it was just £6.
I also have to confess to a love of making my children happy. Who doesn't I guess. There have been times when my husband and I have seen something – usually in the supermarket – we know our children would love and buying it for no particular reason than just because. Recently, as my son has got older we have tried to put a stop to this as we're not sure it's a healthy habit to get into. Ok, we may get the occasional treat, but I do not want my son to grow up believing if he wants something he just has to ask and he gets it, as that's after all not how the world works. I have to hold my hands up and say I'm not so good at this when it comes to children's clothes! I'm working on it…!
The Pocket Money Decision
After the bell question, we decided that now (my son is 4) might be the time to introduce pocket money. We both wanted to teach my son the value of money and to understand the process of saving up for something you want, rather than instant gratification.
The first decision we had to make was this money to be chore related or not. Should we introduce a set of chores my son should do every week in order to receive his money? After some deliberation we decided not and here is the reason why. My son already has a set of chores that we expect him to do around the house. They are age appropriate and simple at the moment – putting his clothes in the washing basket, his pjs under his pillow and pull-up in the bin in the morning, tidying up his toys each day, putting the cat's bowl in the dishwasher in the morning – but they will grow as he does. We didn't want him to expect payment for doing chores that he should just do in order to be part of the family and our home. He should just do them.
However, chores above and beyond he could earn extra money for. He is too young at the moment, but I remember as a child earning extra pocket money for washing the car and helping with the cleaning. I would be happy to do this with my children too. I think it is a valuable lesson to learn.
With that decision made we have decided on a £1 per week which is going into his money box. With the option to earn more with extra chores when he is older. At present he is saving up for his £6 bell. Each week we are putting the money into his money box, counting how much is in there and how much more he needs to save up to buy the bell. I am really pleased with this decision and can see my son learning about both maths and saving up at the same time. I hope he will feel a sense of achievement when he finally gets there and saves for his scooter bell.
Saying No
I truly get the huge desire to make your children happy. The love you feel for them is all encompassing. Christmas alone taught me how much I love seeing their eyes light up when they receive a present they really wanted. But in the real world, sadly life is not like this. When they move out of home and get a job they will have to work and save to get what they want or else get into terrible debt which I would hate for them. In the work place they will be expected to deliver in order to receive their salary. Our role is parents is to slowly, and ok at this age gently, prepare them for this. To raise them to be happy and healthy adults and to flourish in the world that they live in. In order to do this we have to say no. No isn't a bad word, sometimes it's a kind word.