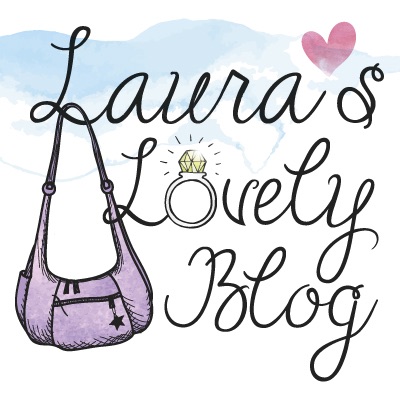 My 2015 Blog Review
Happy New Year Everyone!
My blog is one that has been around for a while now. I originally started it up five years ago, blogged for a while and then stopped, the periodically came back and did a little more before leaving it to languish for a while. After giving up work in December 2013, I thought I would give it another go, but really struggled to find my voice and only published a handful of posts in 2014.
However, over that Christmas I really have it some thought and decided I wanted to focus and seriously start growing my blog. On the 2nd January I wrote A Crisis of Content, expressing how much I wanted to blog, but not knowing what to write. A few of you came to the rescue with your support and ideas and I decided to give it a whirl.
A year on, I am so pleased with my achievements and have really fallen in love with blogging. I'm not new to the blogging world, I have blogged for BookChickCity.com for nearly 6 years, but it is very different to own and grow your own blog.
My goal at first was originally to just blog once a week, this then moved to three days and by the end of the year has got to virtually every day.
My Top Ten Posts In the Last Year
Social Media Growth
I have focused on growing three social media channels on 2015. Twitter, Facebook and Instagram. I do have a Google+ and Pinterest page but they are most definitely under-potentialised and something I need to look at in 2016.
Facebook – I launched my Facebook page in February 2015. I have grown it from 0 to 590 fans. I have actually found Facebook one of the hardest social media channels to grow and have found you have to pay for some of it.
Twitter – I cannot get the exact figure my Twitter following was, but approximately 2.2k last year and as of December 5k (2.8k growth).
Instagram –  Again this is an approximate number, but approximately 240 last year and as of December 880 followers (640 growth).
Bloglovin – from 0 to 100 followers.
My Blogging Highlights
Being featured on Britmums and Mumsnet (twice).
Hitting 415,000 all time page views this December.
Hitting number 232 on the Tots100.
Working with some amazing brands – Bluestone, Maxi-Cosi, Yoshi, (quite a few handbags in fact – woop!), actually so many fab things it's hard to mention them all.
Attending Blog on Win and Blogfest.
Having my blog redesigned by Ellie Illustrates.
Making some amazing blogging friends.
My 2016 Social Media Goals
I find setting goals really helpful as they help keep me focussed throughout the year. I want to match, if not beat the growth I have seen in 2015.
Facebook – as this is the hardest to grow I will keep this goal modest – grow my fans to over 1000.
Twitter – grow my followers by 3000 to 8000.
Instagram – this is one I am going to set myself a bit of a stretch goal on. If I were to grow it by the same amount as this year my following would be 1500 by the end of 2016. But I am going to be touch on myself and set the goal of 2000.
Pinterest  – I have seen some bloggers say they get as much as 25% of their traffic from Pinterest and I really do not much with it at all.
My 2016 Blogging Goals
Focus my content. 2015 has been about discovery and learning and now I want to focus it into concentrated areas of things I truly love to write and share about.
Get some final elements designed for my blog. I couldn't afford it all at once and it has been an evolution.
Become a brand ambassador for a brand I love. Ideally this would be a handbag brand.
Approach some brands – I have yet to do this and have been fortunate that pretty much all opportunities have come to my directly. But I think it's time to get more proactive.
I have started to earn some money from my blog and I hope that this will improve. I hope this will come by continually working on my blog and writing good content and growing my readership.
Improve engagement and readership.
Do more work to improve the SEO of my blog.
More effectively manage my blog / life balance and make sure it is at the right level, even if this means not posting every day.
Do a broken link check and start doing this regularly (I have never done this!)
Grow my domain authority, it is currently 26, I would like to get this over 30.
Write for some other publications to help grow my profile – like Britmums or Mumsnet or Babycentre would be amazing.
And my all time ambition would be to write for The Huffington Post. I have submitted a couple of times, so I will keep trying an hopefully eventually it will happen.
What are your achievements of 2015 and goals for 2016?