Enjoy a Cookson Christmas on Drama
If you're like me, nothing beats a cosy Sunday afternoon cuddled up on the sofa with a good book or film. Christmas is a great time for cosy films, with a handful of Quality Street and maybe a cheeky mince pie.
I was asked to review 'The Girl', a TV adaptation of a Catherine Cookson's novel for Drama this Christmas and it sounded like a rather fun thing to do. I am a big fan of romance novels – although not usually the saga genre which Cookson falls into – but I'm a sucker for a happy ending and love a conquers all storyline.
Never heard of Catherine Cookson? She's a huge author, her books have sold millions of copies, and for decades she was the most borrowed author in UK libraries. Originally made for TV in 1996, I actually remember watching some of the Cookson TV adaptations the first time around. They used to be on on a Sunday evening and I would watch them with my Mum. Drama are hosting a Cookson Christmas and are re-showing all of her adaptations over the festive period.
'The Girl' is a period drama set in the mid 19th century and follows Hannah Boyle – the bastard daughter of Matthew Thornton – known as The Girl. Following the death of her mother, she goes to live with her father and lives in his house under the sufferance and cruelty of his wife.
While I have never read a Cookson book, so I cannot compare to the novels, I have seen a few of the adaptations. Side note, but it is worth looking out for a young Catherine Zeta Jones in some of them. I will warn you, be prepared for tragedy, betrayal, loss and of course love.
Hannah has a difficult life. Treated cruelly as a child, beaten and neglected and then forced into a marriage to a man she does not wish to marry. Whenever I watch adaptations like this, they always make me grateful for the year I was born in. Cookson's stories follow the lives of the working class rather than the aristocracy; so don't expect the usual costumes you might see in an Austen adaptation. Instead enjoy a story of survival, strength, yes suffering, but ultimately love beating all odds.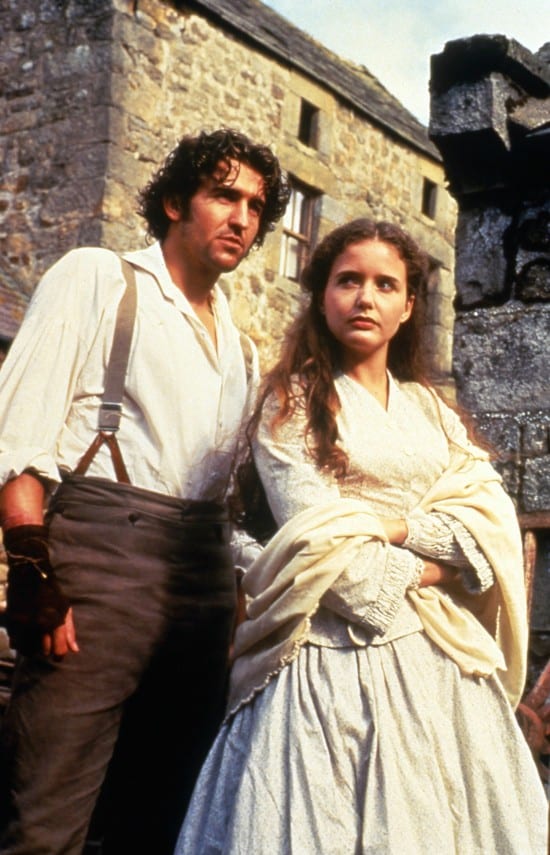 I watched the show all in one sitting and it is actually meant to be watched in instalments. I have to say I think it would be better serialised. I could see where there would have been some cracking cliff-hangers at the end of each episode that would have left you wanting more. There were times I couldn't decide whether to love or hate Hannah's love interest Ned – the man needed a good shake and should have done something waaaay earlier about his feelings for Hannah. But of course that wouldn't have been such a good story. I didn't always like some of the character's choices, but I think that perhaps you weren't supposed to. I admired Hannah's strength and revelled in some characters getting what they deserved.
As I mentioned earlier, I used to watch these adaptations as a girl with my Mum. So these would make great viewing if you've got your Mum over to stay over Christmas, or for just when you want a relaxed afternoon that calls for a happy ending.
Want to know more? Franca from A Moment with Franca is also reviewing The Girl on her blog today, why not head over there and see what she thought too? You can read her post here.
You can see the first episode of The Girl on Christmas Day at 1pm, and have a look at all the other Cookson films on the programme between December 20th and 31st on Drama.
*This is a collaborative post.