It's the first of December, which means I can officially get out the Christmas music, decorate the house and start to get seriously, seriously excited about one of my absolute favourite times of the year.
Christmas Banner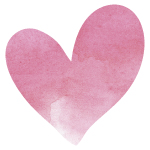 The first thing I am very excited to share with you is my very awesome Christmas banner. I love putting up Christmas decorations, so why shouldn't my blog get some too? It was designed of course, like all of my blog illustrations by the fabulous Ellie Illustrates. I think it's all Christmassy and pretty and I was also insistent that it had to have a reindeer on. I hope you like it.
Get £10 off a Christmas Tree from Pines and Needles
To help everyone get into the Christmas spirit, pinesandneedles.com have a special offer for Laura's Lovely Blog readers. Order and Christmas tree online and receive £10 off your order. Simply enter LAURA at the checkout.
I should say that I have not tried one of their Christmas trees myself, so cannot comment on the quality. But at this time of year, it all helps and so I am more than happy to share the love. Plus nothing beats a beautiful real tree twinkling in your front room. Enjoy x