Yoshi Bookworm Bag Review
Handbags are one of my not so secret weaknesses. Beautiful, lovely and ideally leather bags. I honestly think there is no such thing as too many, in different colours, shapes and I also adore picture bags.
When Yoshi bags contacted me, I have to confess to never having heard of them. Then I looked at their website and I think there may have perhaps been a squeal in there, because their designs are absolutely gorgeous. Honestly, if you're a bag fan I highly recommend you go and check out their website… stat.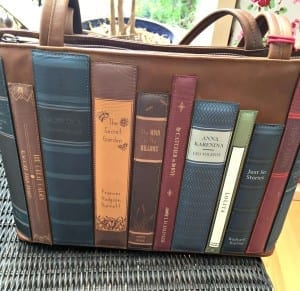 When I saw the bookworm bag, I instantly fell in love. As a self confessed bookworm it called to me, the front has appliqué stitched classic book covers on the front from The Secret Garden to Moby Dick. Also as an English graduate who did her degree on the Brontë sisters, I was delighted to see it had Jane Eyre on the front too. The bag is much more beautiful in real life and I don't think that the pictures on Yoshi's website do it justice. It is made from gorgeously soft leather, and of course has that yummy new bag smell too.
Like any good quality accessory, it also comes with a protector bag for you to store it in, I love the funky pattern that Yoshi has chosen, giving it a real fun feel. The bookworm bag itself has one large pocket and a little pocket for your phone and a zip pocket at the back.
Now, I am a well known Radley fan and have been for many years. My collection of their bags is in the double figures and Yoshi's style really reminds me of them. Just before this bag arrived for review I had purchased a new Radley bag (I told you… total weakness), and the quality and workmanship in my opinion are the same. But, here's the real difference this fabulous bookworm bag on Yoshi is £90 (full price) and Radley's current picture bag £229 – which is a massive difference.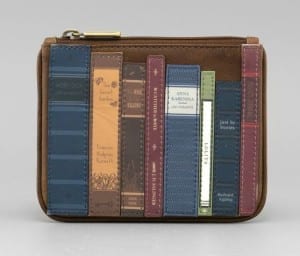 Yoshi may now have a new number one fan, they also do a matching bookworm purse – a bargain at £12.50 which I will be purchasing when it is back in stock. I can also see one of their cross body bags going on my Christmas list. I have been so impressed with their fun and quirky designs, stunning quality and reasonable prices – how could I not go back for more?
Do you love it as much as me?
*Disclaimer: This bag was kindly sent to me in exchange for an honest review.