Five Children's Food & Drinks I Hate
Before you read this I should say I'm not Ms Organic Mum. I'm quite happy to put some fish fingers and waffles in the oven on a busy day, my children have plenty of cakes and treats (mainly at the weekend). But at the same time I like to try and give them healthy choices and don't really let them drink things like juice, unless it's a treat. There are some foods though that I hate, I can't help it's sets my teeth on edge when I see them.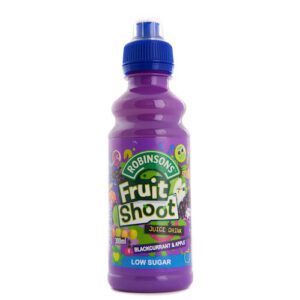 1. Nutella
Now if any of my NCT mums are reading this, they are probably having a bit of a chuckle at me.
I have a particular dislike for so called chocolate sandwiches. Nutella can try and sell hazelnut & cocoa goodness to me all they like, it is still chocolate oh and 8.5g of sugar per 15g. That's over half of a 4-7 year old's daily allowance (which is 16g). 15g is probably just enough for one piece of toast, that's a ridiculous amount of sugar.
Now if your child is at a party where there is jelly, cake, biscuits and juice why do they need chocolate sandwiches as well? My son will just as happily ham or cheese then the sugary treats after, why add to the sugar insanity?
I used to try and hide them from my son, but he's too canny for that now. We compromised at the last party on one ham and one Nutella sandwich *grimaces*.
2. Fruit Shoots
These things are quite frankly hideous. Every single time my son has had one he has spectacularly wet himself. I'm talking lakes of it, squelching in his shoes, once all over someone's lovely wooden floors (twice at the same party). He just cannot seem to control it after he has had one.
I could only seem to find the no added sugar version on their website, so perhaps they have discontinued their more sugary counterpart. But according to Wikipedia the sugary versions contain on less than 23g of sugar in a 200ml serving. 23g of sugar that's incredible and actually downright concerning.
My son now knows he's not allowed them after the last incident and after we've chatted and I've explained why, he's actually fine with it. He's allowed some juice or watery squash as a treat, but no evil fruit shoots.
3. Lollipops
Ugh, I hate them. I have been known to take them out of party bags and throw them away before my son sees them. Yes I know, I'm a real meany. If he gets given one, then I will agree a swap with him for some chocolate buttons or cake instead(see not totally mean). You're just sucking sugar onto your teeth – yikes – and then there is the choking hazard too.
4. Cheese Strings
I have a confession, I have actually used these at a children's party and they did make awesome broomsticks at Halloween, so I don't hate these as much as Fruit shoots, which I would never serve at a party. I've also racked the ingredients to see what nasties they may contain, but all I can see is a bit more salt, but of course there is what happens when they process the cheese to make it stringy. Also should it really be that yellow? They proclaim to be 'rich in calcium for healthy bones', but quite frankly you could say that about all cheese and probably get it for a lot cheaper too. Not one I am going to cry over if my child eats them, but not one I am going to reguarly add to my shop either.
5. Follow on Milk
Ahh the formula companies no advertising rule work around. Did you know there is actually no need for your child to ever have follow on milk? Follow on milk was invented because companies that process formula are not allowed to advertise it on tv, so this was their inventive solution to the problem.
While I breastfed both of my children for quite a while, both of them have had formula, my son was combination fed almost from day one. So I am not in the no formula camp by any stretch of the imagination.
My health visitor advised me to keep my son on the first milk until he was one (they are both the same price) and as for 2+ milk – cow's milk is perfectly fine for children over one year's old. Don't make parenting more expensive than it already is.
What do you think am I just mean or do you agree with my anti-sugar antics?
---