Today I have a fab guest post from the lovely Becky from Cuddle Fairy for you to enjoy. Becky runs a blog all about positivity and positive parenting. I would definitely recommend you head over there for a read. She also become one of my blogging go-to friends. If you're a blogger, I also recommend you check out Becky's Linkys – Candid Cuddles and Food Porn Thursdays. Her post today is about going away for the weekend without her 3 children.
---
A Weekend Away vs. A Weekend at Home
My husband and I got away by ourselves for a family wedding at the end of May. The kiddies stayed with friends and family so it was a huge change from our usual weekends!
Our typical weekend involves swim lessons, toys, games, & lots of playing. My kids are 8, 5 & 2 so there is also cleaning, a pile of laundry, & lots of cooking. My kiddies play really well together, but there are the occasional tiffs and toys are often spread from one end of the house to the other. So our weekends at home are fun but there are plenty of jobs for Mom to do!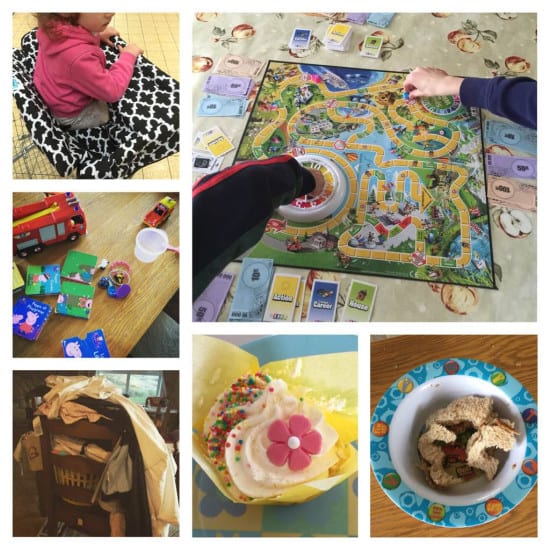 The wedding was in County Clare, Ireland. It was a really lovely day. We enjoyed seeing family, dancing, eating & drinking tasty cocktails at the reception. The hotel was near a gorgeous castle and golf course.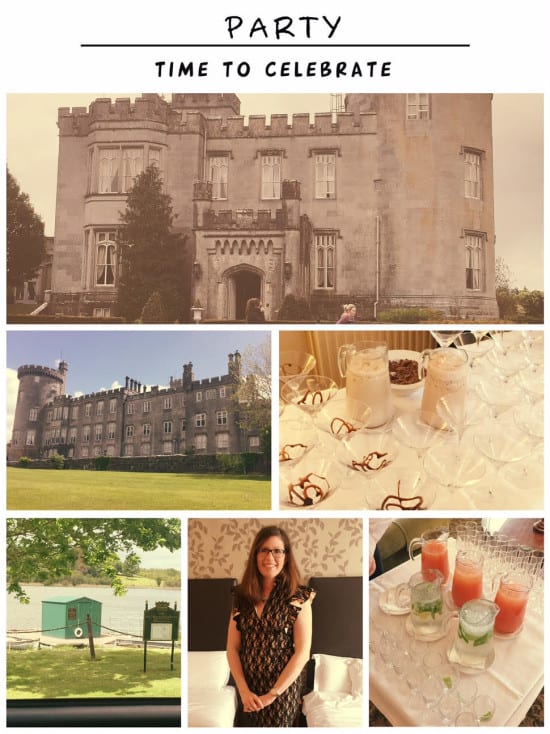 When we arrived at the hotel, I saw a playground with a great big slide and my first thought was that the kids will love that! Then at check in I saw the hotel has a cool kids club with lots of activities – again, reminding myself the kids aren't with us! Lastly, at lunch my first instinct was the flip to the kids menu to see what's available – lol but no need! There are no kids! It took me awhile to get used to it because they are always with me.
By dinner, I was settled into not having the kids with me. It was a real treat to eat meals that I didn't cook and to eat them without getting up to get people more food, drink etc. And then there was the sleep in! I slept until I woke up on my own. That is another treat that doesn't happen in my house. I'm usually awoken by my 2-year-old at whatever hour she chooses.
I really enjoyed the weekend away – meals in peace, sleeping in, and not worrying about keeping the kids entertained. But, by Sunday evening I was dying to get back to see them! I wouldn't trade our kid-friendly weekends for anything. I love being on the look out for kid-friendly fun and food.
What's your favorite weekend activities? Have you gone for a weekend without the kids?
You can find Becky online:
Blog | Twitter | Instagram | Facebook | Pinterest | Google+
---
Thanks so much for your post Becky. It was lovely to read about your weekend away. My husband and I actually haven't managed to do that yet. In fact, we haven't been out for dinner on our own since I was first pregnant with my daughter over 18 months ago. But like you I love the kid friendly fun and wouldn't change it for the world.