10 Things I am Looking Forward to on Holiday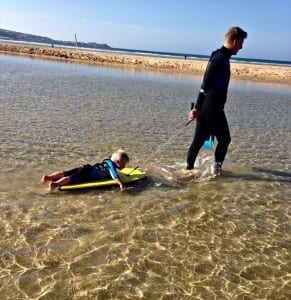 I am going on holiday tomorrow, I cannot tell you how excited I am! Holidays are a big deal, we can usually (if we're lucky) only afford one a year. So they are looked forward to with much excitement and reverence. We're off to Cornwall, so let's hope the British weather behaves, but either way it's a beautiful part of the country.
This is our first holiday on our own as a family of four. We did go away with wider family members last year which was lovely, but there is something special about spending time with just your immediate family unit.
As you're reading this I am probably packing like a mad woman and triple checking my (numerous) lists. We're planning to leave in the middle of the night in the hope the children will sleep most of the way down there, because it is a 5/6 hour drive and Aria is not the best traveler. Fingers crossed.
But to get me in the mood, here are the top things I am looking forward to doing on holiday this year.
Spending time with my family, with no outside pressures or set routines. I think it's particularly lovely to see my husband have lots of one on one time with the children he doesn't usually get.
The opportunity to read lots of books. Well, more than normal at least.
Mr  Whippy ice cream, fudge, fish and chips and Cornish pasties.
Playing on the beach with my children. Sandcastles anyone?
Lovely pub lunches.
It's my husband's birthday while we're away, so birthday holiday celebrations and watching him open his presents.
Extra sleep. While lie-ins are normally a distant dream I am hoping my husband and I can cover for one another so we at least get a couple while we're away.
Shopping and looking in different little shops with quirky jewelry and different fashions.
Buying things for the children. We're total softies and like to spoil the children (within reason) a bit on holiday.
Sunshine! I hope. Rest, recuperation and altogether fun family times.
What are your favourite things about holiday?
If you're a regular reader of my blog, I have some totally fab guest bloggers while I'm away – I will reveal all on Monday, so please do continue to stop by. It will be worth, it I promise! I will also continue to run my Weigh, Lose or Stay linky in my absence and have written a few posts for when I'm away too.
---