Eles Clothing Review
I have a confession. I was asked by Eles Clothing to review an item from their range and I picked this gorgeous skirt. But… you see, if you have been reading my Weigh, Lose or Stay feature you will know I have lost 1.5 stone recently. So I couldn't decide what size to order, most 18s are hanging off me now, so I decided to go with a 16 and erm well you see it doesn't fit…
Yet.
So I cannot show you a picture of me looking fabulous in this lovely skirt, you shall have to wait until I lose a little more weight and I can actually do the zip up. What I have for you instead is a picture looking fabulous hanging in my garden instead and surely you have to agree it looks very pretty?
What I can tell you is it's fab and I love it. It is quite clearly a skirt from a popular high street store that I shop in, that might have a D and a P in its name. I can also say the customer service from the Eles website was great. The order arrived fast, along with text messages telling me exactly when it was going to be delivered.
Who are Eles clothing? Now this is quite interesting and if you're thinking of trying to earn some extra cash around your children then Eles Clothing really might be of interest to you. They are a wholesalers that sell on ex-chain store clothing. If you look on the website Elesclothing.co.uk you can see lots of clothing that you can buy in bulk. It is also quite obvious from the description which brands the stock was originally from. From the likes or Dorothy Perkins, Monsoon, New Look, White Stuff and Debenhams.
What you can do it buy stock in bulk and then sell it on yourself either via Ebay or Amazon at a profit. Interesting concept and perhaps one you might want to give a whirl if you're looking to earn some extra money perhaps.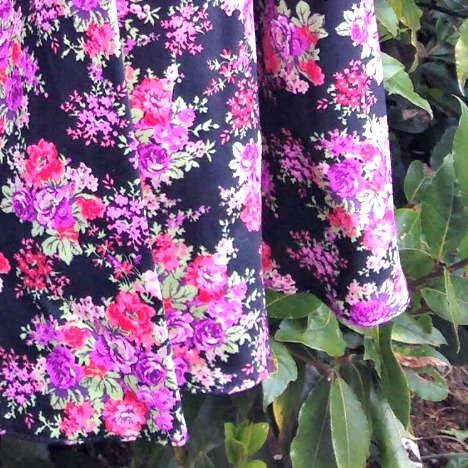 So, while I cannot show you me looking fab in this skirt – but I will trust me as soon as it fits… I will! I can tell you the skirt is as great as one you would buy from the actual store it is from, I love the floral pattern and the customer service was excellent.
Happy shopping and if you do decide to set up your own business model like this, please do let me know as I'd be really interested to know how it goes.
*Disclaimer: Eles Clothing kindly sent me this skirt in exchange for an honest review.*