Happy Mail Swap
The lovely Jocelyn from The Reading Residence sent some bloggers a challenge this month. To swap a box of happy mail with another person, you can read all about the challenge here. But, the idea is to send a one off piece of correspondence – a happy box – to a person that Jocelyn assigns to you and you each send each other something lovely in the post. Just because.
I adore the concept, who doesn't love receiving something lovely in the post? I was assigned a lady called Lizzie from Marmalade Pie.
I decided to send Lizzie a bit of a pamper box, we all need a bit of pampering every now and then but with busy lives barely get the chance.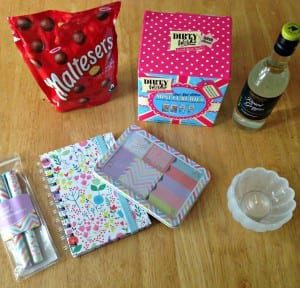 As it is a #bringbackpaper challenge, there needed to be stationery (naturally).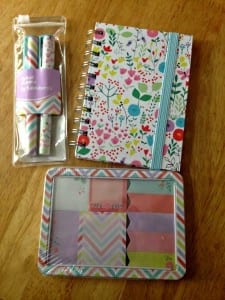 Items to relax with.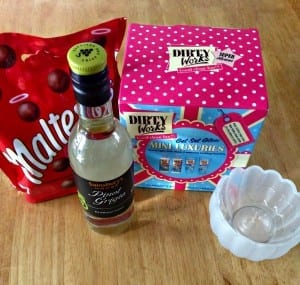 I also love the opportunity to use my lovely Cath Kidston writing paper set.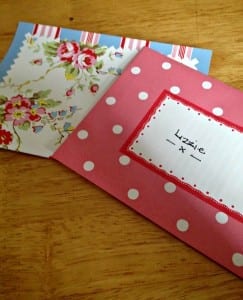 Boxed up and ready to go. I really hope the wine and the candle survive the post ok!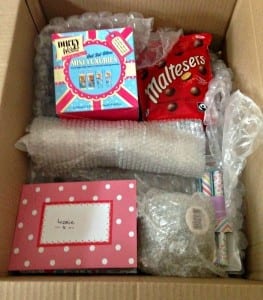 I have already received my lovely package from Lizzie (thank you Lizzie). This was what was in my super parcel.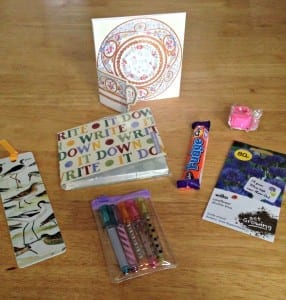 So from left to right, a bookmark, a gorgeous set of Emma Bridgewater post-it notes, a set of mini pens which will be fab for my handbag, some chocolate, a rubber in the shape of a ring and some seeds.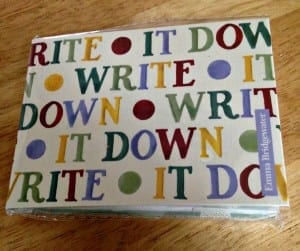 I am particularly fond of the Emma Bridgewater notes set and the dinky little pens. I am not very green fingered, so I hope I don't manage to kill the seeds, but I will enjoy planting them with my son.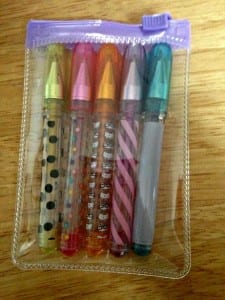 Thanks so much for my package Lizzie and I hope you like yours. I really like this idea and the Stationery Swap I did earlier in the year and hope to do it again. Thanks Jovelyn for arranging.
---
This blog post is part of The Reading Residence's monthly Linky Papery Peep