DIVA 

Digital Argan Beach Curl Wand Review

I'll be totally upfront and say I am a bit of an amateur at hair styling. I do occasionally tong my hair or put rollers in it for special occasions, but day to day I shove some mousse in it and rough dry it. I am lucky in that my hair is naturally wavy as long as it's not too long. So most of the time this works fine, and I don't have time in the morning balancing two small children whilst getting everyone ready for pre-school anyhow. Although in my head I would love to have beautiful tasseled curls every day… naturally.

But, I do have such a soft spot for styling and beauty things. So I was very excited with JustMyLook.co.uk asked to review one of their hair curlers. I was really attracted to the DIVA Argan beach curl wand (currently available for £30.95) as it was advertised as quick and easy – which sounded right up my street! I can fit in quick and easy. I was ideally looking for something that can add in some more definition to the wave in my hair and overall give it a bit more oomph.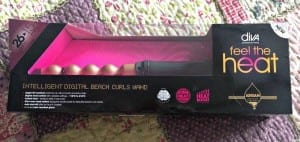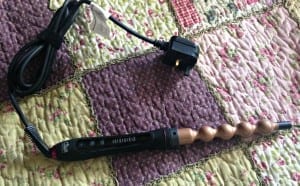 The barrel is made up of small and large circles, the idea being that you can have bigger and small curls. I am trying very hard not to comment on what the curler actually looks like, because you know my Mum regularly reads my blog *ahem*. In terms of the functional use of this I struggled a bit as I found my hair kept slipping into the smaller sections unless I put a lot more hair on the wand, but then it didn't curl so well.
The curler came with heat proof gloves and at first I was a bit skeptical, I mean gloves to style your hair – really? But I was grateful of them because I would have burnt my hand more than once if I hadn't been wearing them.
I put my hair in sections and decided to randomly curl pieces of my hair in a scattered way. The intention to create a beachy, textured, but natural feel. It wasn't as easy as I thought it would be, and I soon learned that I needed to start right at the root and wind my hair around the wand, if I started at the end it didn't really work at all. Because of this approach my hair wasn't always smooth before I curled it, which I why I think I didn't I got such defined curls. It also took me a lot longer to do too – I was hoping it would take me about 10 mins, when it was more like 20 although I suspect this was impart due to my lack of experience and I am pretty sure I will get quicker at it with practise.
Here are the before and after shots. Please do bear in mind these photos are from my first whirl at using the wand.
Before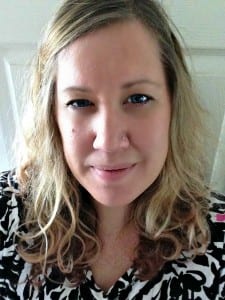 After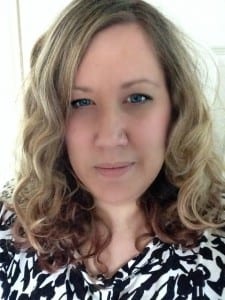 Definitely better than before I think.  Do you agree? While the curler did give my hair more curl and definition, I think I was expecting a bit more from it, but I highly suspect this is down to practise, so I shall give it a whirl and let you know how I get on.
*Disclaimer: JustMyLook.co.uk kindly sent me this curler in exchange for an honest review.*
---
It would be amazing if you wouldn't mind voting for me?