Five Pretty Pyjama Sets
It's cold, it's January, some parts of the country have snow. It's time to snuggle into some cosy, but pretty pyjamas. My wardrobe definitely needs some new additions, so I thought I would share some of my favourites. As you can tell, I am rather fond of floral print ;-).
In no particular order…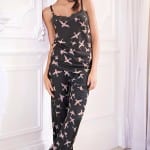 1.Next Charcoal bird print pyjamas £25
Simple, but elegant bird print.
2. Cyberjammies Isabel floral print pyjamas £45
If I'm honest, I'm not sure I would pay £45 for pyjamas, but I do like the Cyberjammies brand and these are one of my favourites from their current collection.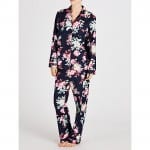 3. John Lewis vintage floral navy pyjamas £35
Really pretty floral print, I really like the pink flowers on black.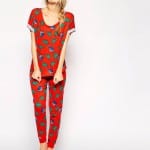 4. ASOS Dinosaur tee and legging set £24
Just because my son would love them. Dinosaurs… Need I say more?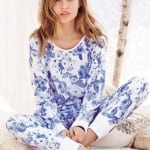 5. Next Blue floral print pyjamas £26
I think these could be my favourite of the five. They kind of remind me of Wedgewood. In fact, I may have to purchase!
This article is part of Mums' Days and You Baby Me Mummy Linky #TheList