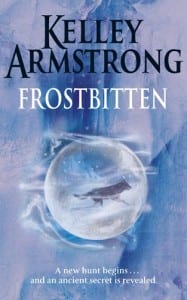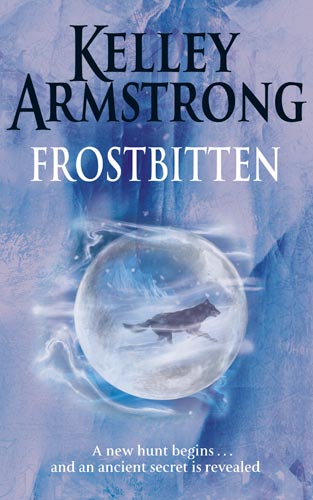 Without a doubt the werewolf books in Kelley Armstrong's 'Women of the Otherworld' series are the best. If I were able to get a chance to talk to the other herself I would ask whether she enjoyed them writing them more, as it certainly comes across that way in the narrative.
For those of you that have not read any of the previous books in the series I would recommend you read them first, I have listed them in order at the bottom of this review.
The books follow the life of Elena Michaels. In a world where werewolves are very real, the condition passed on through a hereditary gene from father to son. Very few humans have ever survived a werewolf a bite and certainly never a woman, which makes Elena the only female werewolf in existence.
In this fourth installment in the series, Elena and her tempestuous mate Clay are now parents and are a little older and a touch wiser. Chasing a stray mutt and investigating a series of mysterious wolf deaths they end up in the frosty Alaskan wilderness.
Alaska is great setting for the novel, its remote and somewhat alien landscape adds to the mysterious and deadly beat of the storyline. As Clay and Elena tackle unsolved crimes, murder, stray mutts and mysterious mythical creatures it made me remember just why I love this series.
It's the intense relationship between Elena and Clay that always makes the story and it doesn't fail to deliver again in Frostbitten. They're are independence, willfulness and strength twinned their all consuming passion for one another is delicious, believable and enough to make women the world over drool.
As we've seen in previous novels, being the partner of one of the pack's most notoriously terrifying werewolves and enforcer comes with its problems and this is no exception. And it is Elena's time to prove that she is not in fact Clay's weakness, but his partner in every right. Delving into her childhood in foster care, she has to face up to some old issues in order to face up to future responsibilities.
We see the arrival of some new characters that I hope to see again in later books as well as some faces from Clay's past we saw introduced in the 'Men of the Otherworld' novellas.
There's a lot more Elena than Clay in the book as well as a twist about Elena's future that I really didn't see coming.
My main criticisms of the book are, I would like to see have seen more of the pack, it is mainly centred around Clay and Elena and I missed the witty interactions between them and other pack members that on times make me laugh out loud, and their relationship with the long suffering Alpha Jeremy. I was also disappointed not to see more of their twins in the book and how they were coping as parents, instead they were conveniently at home being looked after Jeremy, giving Elena and Clay free run to frolic, hunt and fight as normal. Which if I'm honest felt like a little bit of a cop out.
That being said, the book is a great fast, action packed, page turner that kept me up last night reading to the finish. I continue to be a huge fan of the series which I'd heartily recommend to any urban fantasy lover.
Overall Rating: 4/5
The Werewolf Books in The Women of the Otherworld series:
Also I recommend 'Men of the Otherworld' which is a series of novellas on Clay and Jeremy's stories: